Dear Friends & Clients . . .
Thank you to those who have already reached out to us to see how you can help! It means a lot.
For those who don't know, our company (Keller Williams Realty) is headquartered in Austin, Texas. This means we have thousands of agents in the Houston and surrounding areas that were hit by Hurricane Harvey. At present count, at least 300 of our agents (and thousands of other non KW folks) are out of their homes and many more severely impacted. 7,000 people will take refuge in Austin where many of us will be volunteering. Not only have they lost their homes, their pets and belongings – they will be impacted for months to come since their livelihood is dependent on the housing industry.
We have many personal friends who have been impacted. And many others who have been heroes, literally pulling people out of the water. One of many stories shared yesterday: "We finally found our cat. Floating by on a mattress."
Our company has an established 501(c)3 charity (KW Cares) with a long history and lots of experience in helping with disaster relief and recovery. We own multiple 18 wheelers for this purpose, the first of which arrived in Houston with supplies today. Rather than collecting water, clothing and other supplies, the best way you can help is to donate money. KW Cares is then able to buy in bulk. They are working closely with the Salvation Army & Red Cross, and will adjust what is purchased based on needs as they change day by day. 100% of all donations go to disaster relief. (All admin costs are personally handled by our Chairman Gary Keller and Vice Chairman of the Board Mo Anderson).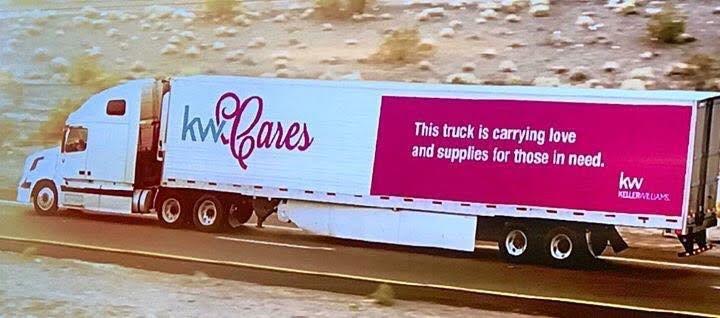 (Please donate and choose McLean or other when instructed to choose a Market Center. Designate your donation to Hurricane Harvey Relief.)
Our company has committed to raise $20 Million. We have a LONG way to go.
Thanks for stepping up. It's in times like this that the good in people comes out and our friends and family shine. We appreciate you. Please pray for all of those affected.
Regards,
The Belt Team
Terry Belt, Christy Belt Grossman, Kevin Kleifges, Patty Schuebel, Beth Dadisman, Tom Hanton, Gail Belt & Jerry Belt